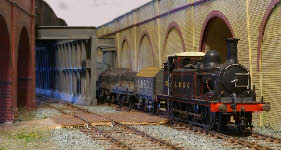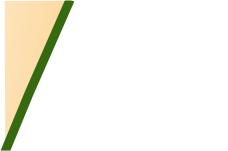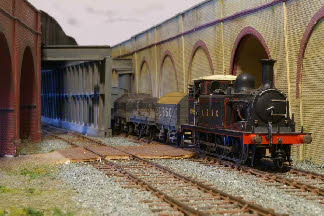 Left - a short goods behind E1 no 100 ex 'Calvados' emerges from the low level goods yard under the bridge.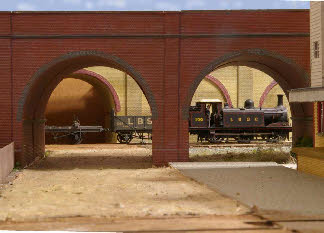 Right - a view through the arches under the high-level passenger lines.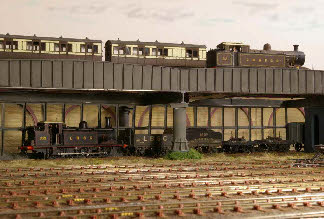 Left - I3 no 22 on the high level passenger line with a train of Billinton arc roofed stock in umber and white livery.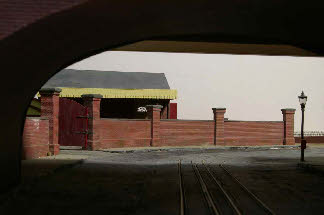 Right - the entrance to the goods from under the high level lines.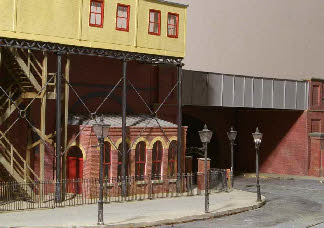 Left and right- Brighton Road station, with the platform at the high level, and the ticket office below.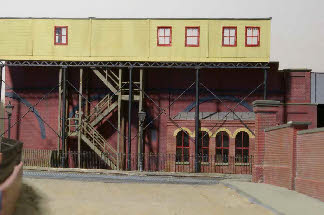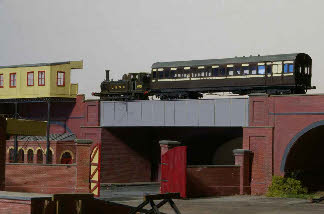 Left - Terrier and balloon motor-train crossing Brighton Road over-bridge into the station.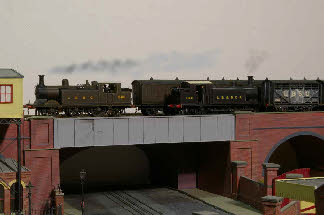 Right - an express passenger hauled by E4 no 566 on the fast line passes a goods on the slow line.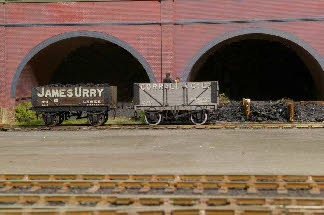 Left - the coal staithes.